We offer numerous personalized accessories to enhance your funeral gathering.  
Some of these can be used during your event such as memorial bookmarks, framed photos, register books and video tributes.  
Other accessories are more appropriate for the funeral service such as professional musicians, candles, order of servoce, rosaries and other religious objects.  
Keepsakes that you will take with you or leave in our columbarium alongside your loved one's urn such as a personalized photo crystal, a porcelain or metal photo medallion are also accessories that are offered.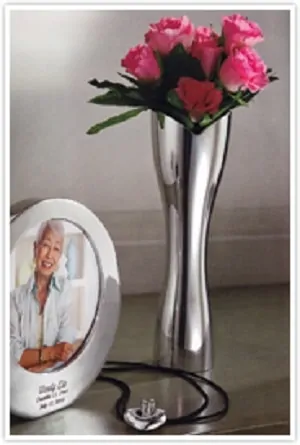 Don't Wait, Book an Appointment Right Now!
Briefly describe your needs and a preferred meeting date.
We will contact you as soon as possible.
Sincerely,
The Cardinal Family
Call Us!