J.J. Cardinal Funeral Home benefits from 3 generations all of whom have an integral role in the continued growth and service to the community.
Jean Cardinal, Anne-Marie Cuccia, Simon Cardinal, Me Jean-Charles Cardinal, Hélène Cardinal,
Julie Cardinal, Denise Descary Cardinal et Denys Tétrault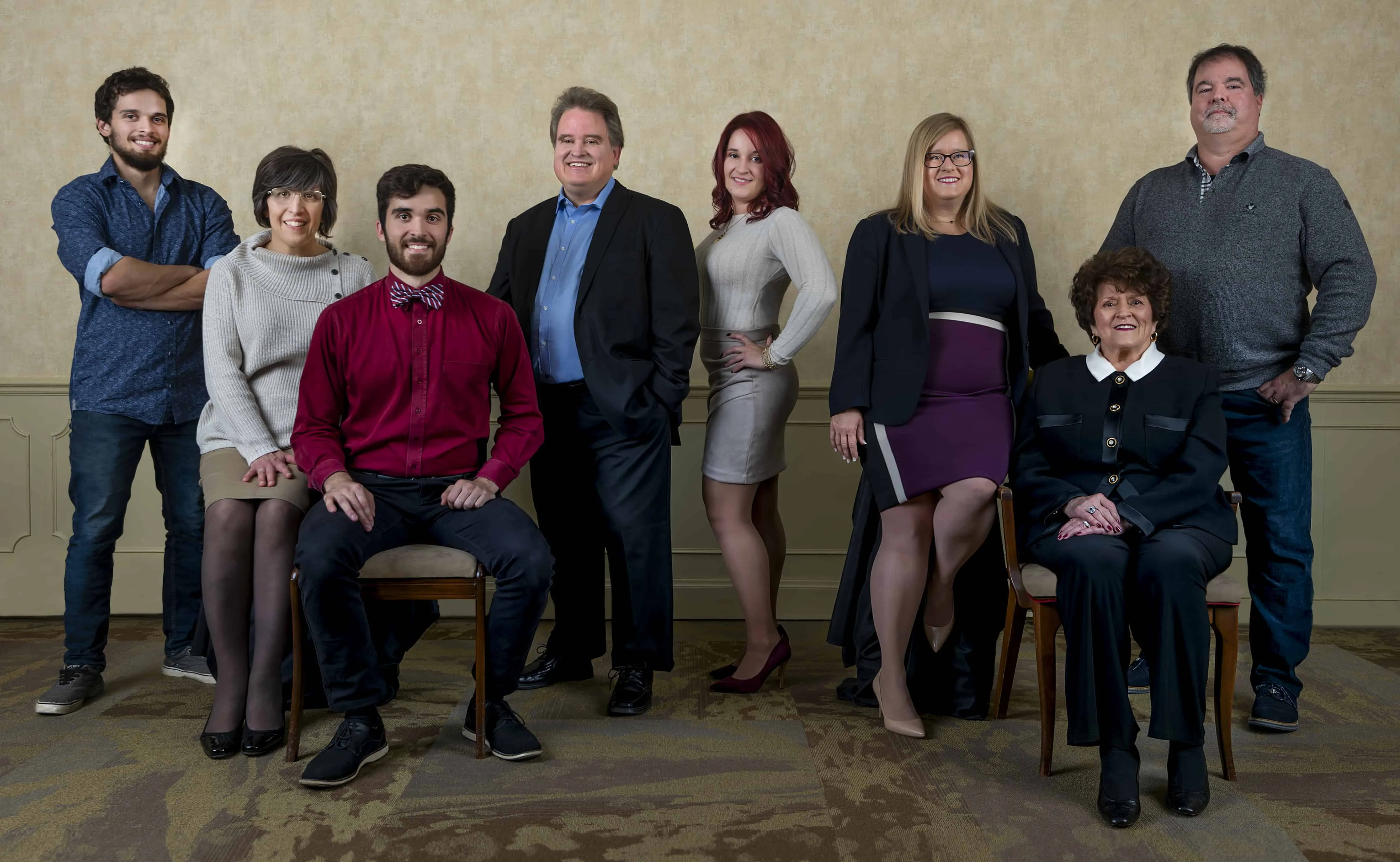 Don't Wait, Book an Appointment Right Now !
Briefly describe your needs and a prefered meeting date.
At home or in our offices. We will contact you as soon as possible.
Our offices are open from 9 am to 9 pm, 363 days a year.
Our services are available 24h should a death occur at a residence.
Sincerely,
The Cardinal Family