Columbarium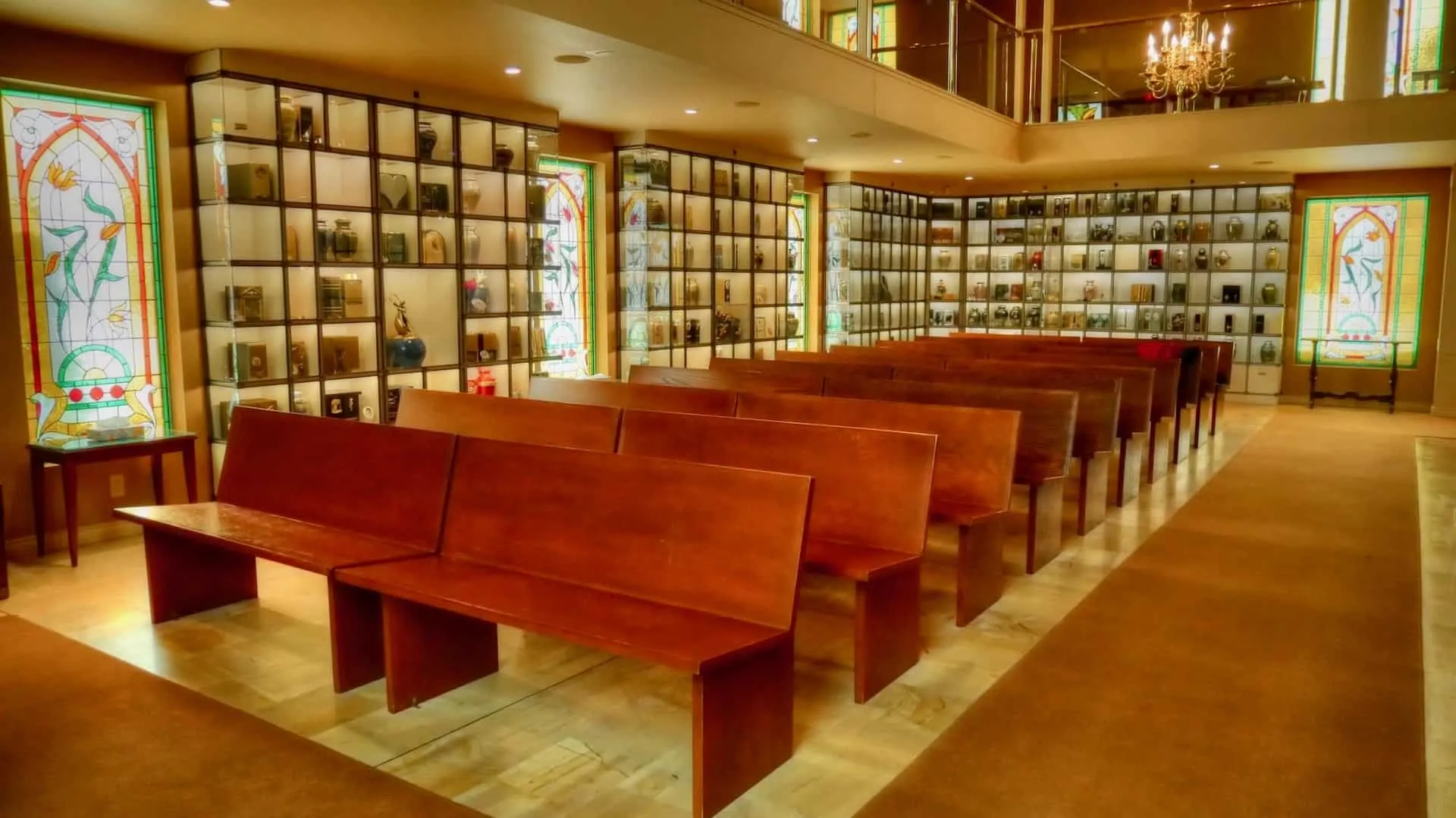 The Columbarium – what is it?
Situated in the chapel of our funeral homes, you will find our elegant columbariums.
The columbariums offer a peaceful environment which is conducive to reflective meditation where families and relatives have daily access.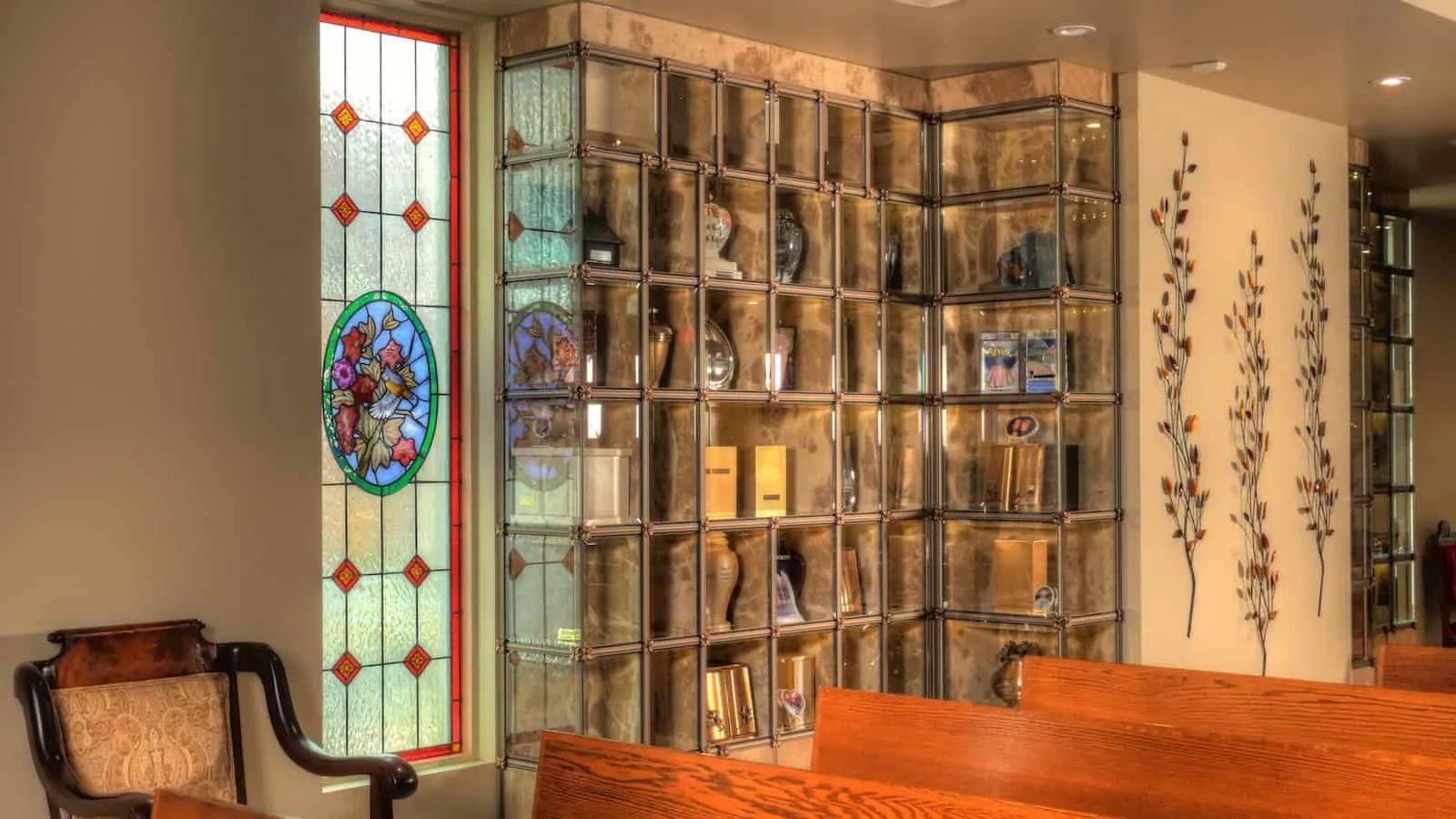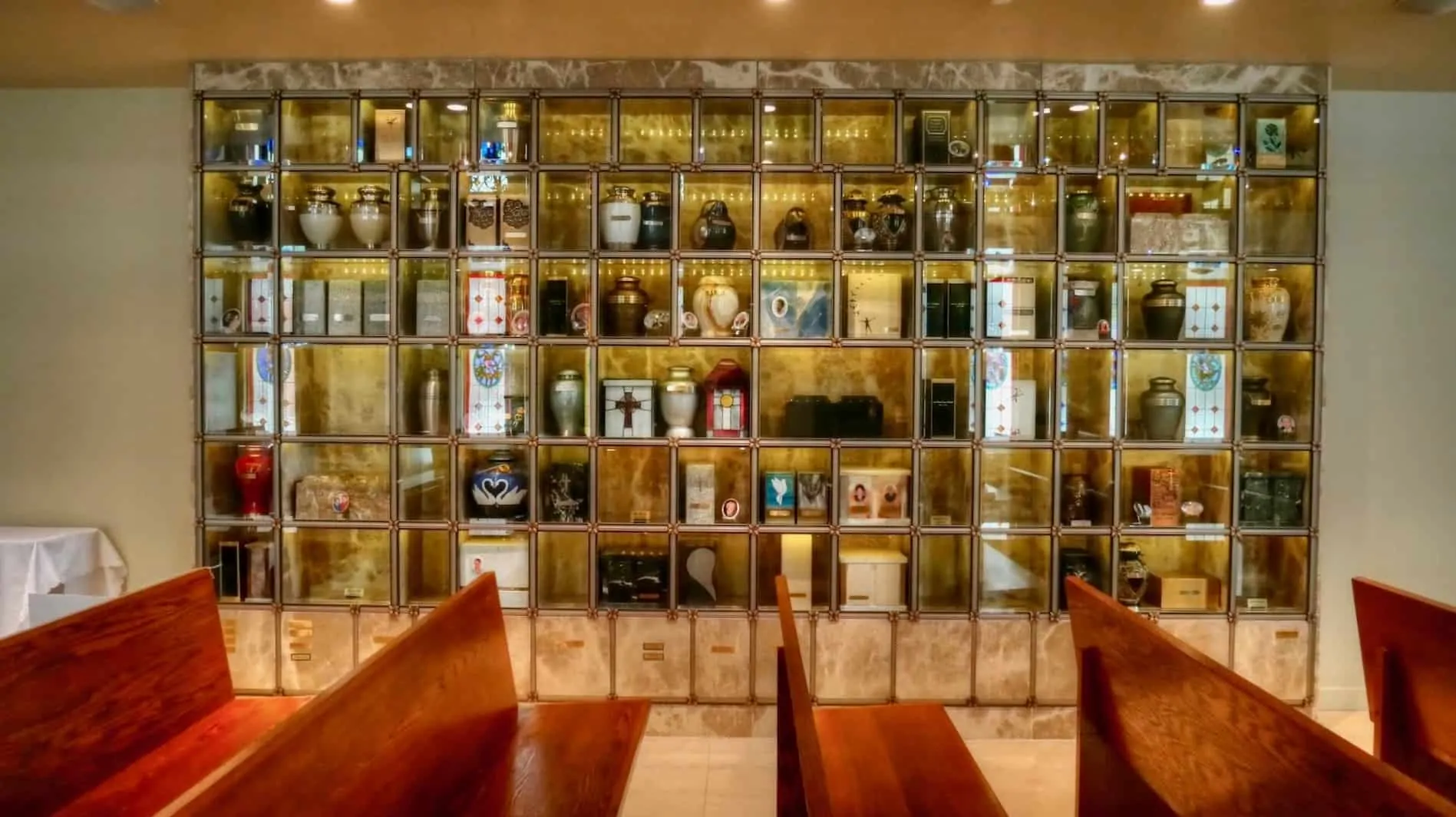 The Columbarium – what is it?
A columbarium is a divided structure that houses numerous placements of varied dimensions referred to as niches in which urns are placed.
When purchase a niche, what you're actually doing is buying a concession (Grant of Exclusive Right of Inurnment) which is the right to decide whose urn is placed in the niche for a pre-determined period of time.  The number of urns per niche are determined by both the choice of urn placed and the size of the niche purchased. Most of our concessions are for a period of 75 years, with a few offerings of 25 years.
When you purchase a niche, there is no need for a monument as in a cemetery plot, since the urn itself is visible through the glass frontage. This means that the choice of urn you make is an important one because it is in fact the lasting memorial of your loved one.
The Columbarium – a solution for your family
Your niche is your opportunity to have the urn of your loved ones in one worry-free location without the burden of maintenance fees. There are no hidden costs and no surprise fees.
Come visit your loved one in the comfort of our funeral home. We are open to receive you every day from 9 am to 9 pm.
Don't Wait, Book an Appointment Right Now!
Briefly describe your needs and a preferred meeting date.
We will contact you as soon as possible.
Sincerely,
The Cardinal Family
Call Us!