1931 – 2021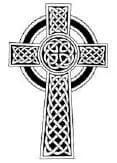 RITA KENNEDY (nee Thompson) 89 of Lachine, died April 5, 2021, at St Mary's Hospital after a brief illness. Predeceased by her loving husband Don of 57 years. She is survived by her daughter Kathy (Jon) and Kevin (Lyn), her sisters Agnes (Aaron McErlain .decd ) of Downey, California and Sheila (Donald Campbell .decd) of Ottawa, Ontario. She is predeceased by her brothers Gerald (Doreen), Ray and special niece Karen. She will be greatly missed by many nieces, nephews, relatives and friends from places near and far.
Visitation will take place at 11:30, on Friday June 3, at Saint-John Paul II Church, 34,  34th avenue, Lachine, Quebec, H8T 1Z2, followed by the funeral Mass at 12 pm.
To quote one of her favorite songs: ''Que sera sera, whatever will be, will be…''.
Forever in our hearts
RÉSIDENCE FUNÉRAIRE J.J. CARDINAL FUNERAL HOME
560 ch. Bord du Lac, Dorval (Québec)  H9S 2B3
Tél. : 514-631-1511 | Téléc. : 514-631-1516 | Courriel : info@jjcardinal.ca
Indications routières | Driving Directions