October 21, 1931 – April 5, 2021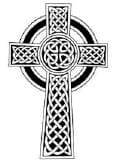 RITA KENNEDY (nee Thompson) 89 of Lachine, died April 5, 2021, at St Mary's Hospital after a brief illness. Predeceased by her loving
husband Don of 57 years. Rita was born October 21, 1931, in Montreal to James Thompson of Shannon QC & Agnes McFerran of N. Ireland.
She is survived by her daughter Kathy (Jon) and Kevin (Lyn), her sisters Agnes (Aaron McErlain .decd ) of Downey, California and Sheila (Donald Campbell .decd) of Ottawa, Ontario. She is predeceased by her brothers Gerald (Doreen), Ray and special niece Karen. She will be greatly missed by many nieces, nephews, relatives and friends from places near and far.
Rita's true love of life was spending time with her family. Sunday suppers were a feast to look forward to. She was a very kind, gentle lady. Christmas was her favourite time of year, she loved Christmas carols and family gatherings. After she retired from Air Canada she and Don spent many enjoyable winters with family and friends at their condo at Jacaranda, Plantation, FL.
Her final years were spent with new friends of the Belvedere Residence Lachine where weekly Bingo gatherings brought Rita lots of pleasure.
We wish to send a heartfelt thank you to the amazing team on the 5 Main Cancer Unit of St. Mary's Hospital. You made Rita's and our family's final days a very peaceful experience.
Donations may be made to St. Mary's Hospital Foundation. Due to Covid-19 restrictions, a private service will be held.
To quote one of her favourite songs:
Que sera, sera. What will be, will be.
Forever in our hearts.
RÉSIDENCE FUNÉRAIRE J.J. CARDINAL FUNERAL HOME
560 ch. Bord du Lac, Dorval (Québec)  H9S 2B3
Tél. : 514-631-1511 | Téléc. : 514-631-1516 | Courriel : info@jjcardinal.ca
Indications routières | Driving Directions